RED BULL
[ クリエイティブオフィス ]
誰もが知っている「翼」を有するエナジードリンクメーカーです。
レッドブルのコアは、雲のような軒天井を浮遊し、樹脂スラットのリボンを流しながらデザインに統合されています。オフィススペースは、簡単に面白いビジネスのための活気に満ちた環境に変換することができ生産性と遊び心の作業環境をサポートしています。
Kava Massih Architects developed the offices of Red Bull located in Emeryville, California.
The North America-West regional office of Red Bull, maker of the popular energy drink, occupies the ground floor of a historic two-story brick building originally constructed in 1913 in Emeryville's Park Avenue District. The building's historic charm was renewed by sand-blasting the existing brick walls and wood ceilings, restoring them to their original condition. Glass partitions and doors help maintain a sense of openness and permit natural daylight to penetrate through the private offices and to the workstations within. All workstations were custom designed and fabricated for Red Bull and are paired with hand selected furniture that seek to mesh the design intent with the client's programmatic needs.
Eight private offices, 2 shared offices, and 17 workstations serve current staffing needs and will allow for future growth. Major elements include a conference room, kitchen, staff lounge, and events lounge. Red Bull's core branding concepts of "Flight" and having "Wings" are integrated into the design with floating cloud-like soffits and flowing ribbons of resin slats. The office space supports a productive and playful work environment that can easily transform into a vibrant environment for business entertaining.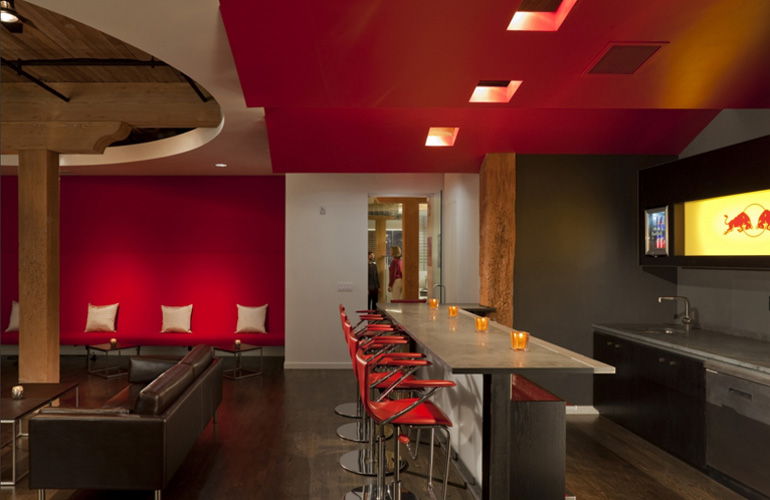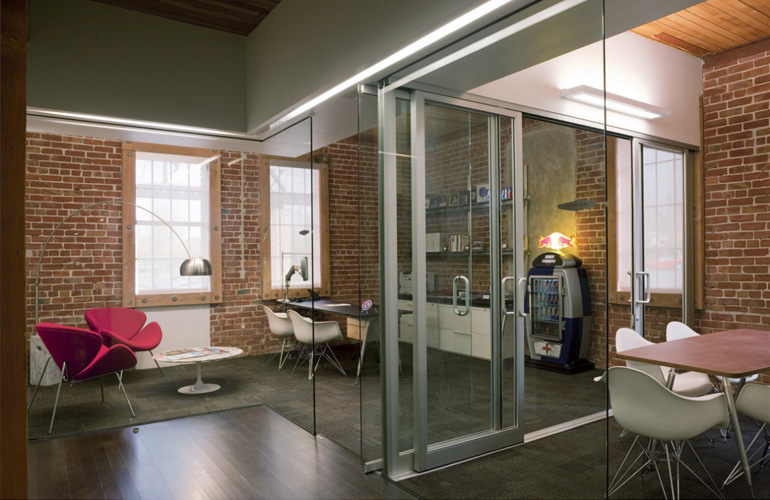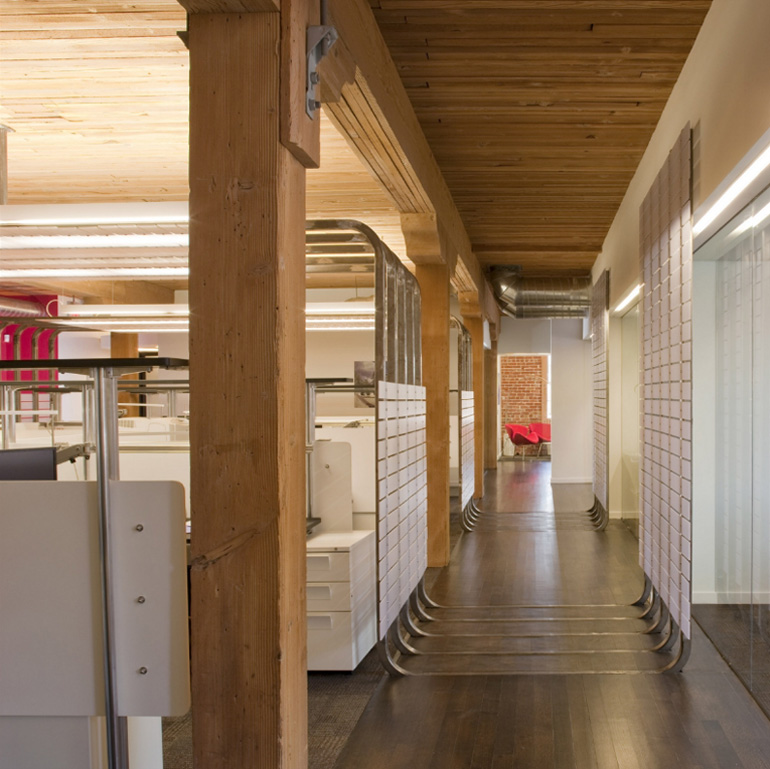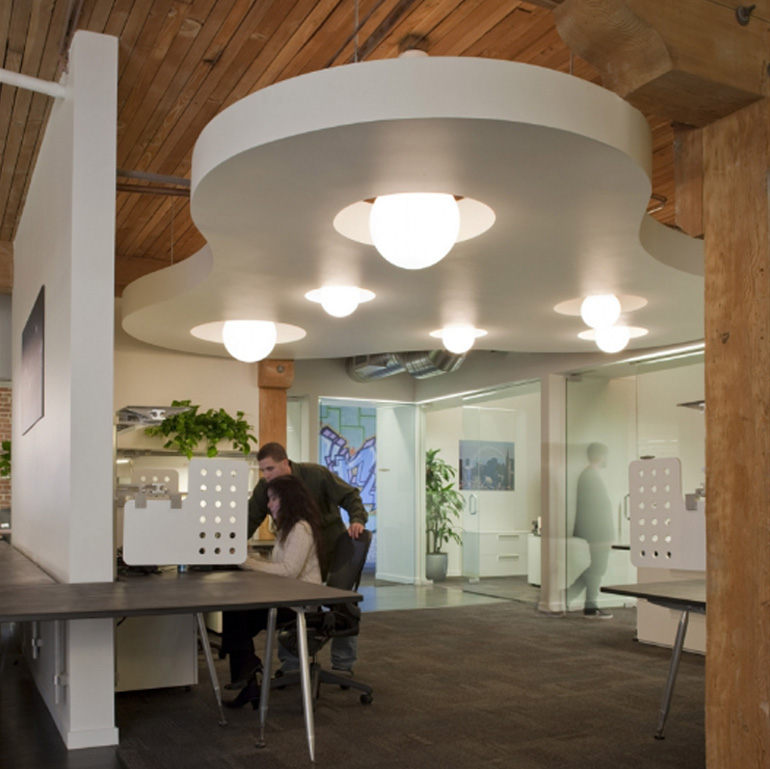 URL:https://officesnapshots.com/2016/08/02/red-bull-offices-emeryville/
More Design