Moet Hennessy
[ クリエイティブオフィス ]
高級品の世界的リーダーのLVMHグループのロシア本社です。
オフィスは明るい色の木と白い石で内装されております。
まさにオフィスが顔となり、何の会社なのかが的確に分かる空間になっております。
Russian headquarters of Moёt Hennessy, part of LVMH Group, a global leader in luxury goods, has moved to Bolshevik business and cultural complex owned by investment company O1 Properties. JLL advised on the lease of approx. 1,600 sq m while ABD architects worked on the headquarters' interior design.
The office is tastefully decorated with light wood and white stone with see-through partitions made to order. Floors in both meeting rooms and workspace are laid with engineered wood panels. Those and many other stylish details make the office stand out among others and accentuate its style and elegance.
Bolshevik business and cultural complex is a project of renovation of the territory of the same-name famous confectionery factory located on Leningradsky Avenue. Three of the factory buildings constructed at the turn of the 20th century by French architect Oscar Didio have been recognized as cultural heritage objects. The project for the territory renovation was elaborated by John McAslan + Partners, UK. Bolshevik complex includes an A class business center with loft style offices, an outdoor public area, a spacious atrium with retail zone, and the Museum of Russian Impressionism.
117 Moёt Hennessy employees now work in Bolshevik Business and Cultural Complex. A 50 sq m wooden bar is a distinctive feature of the new office. Thanks to movable partitions, the bar space can be merged with a large meeting room and the lounge to make up a huge 120 sq m area suitable for company events. Loft atmosphere has been created by the use of specific materials, mainly by local partners, in order to optimize the fit-out budget.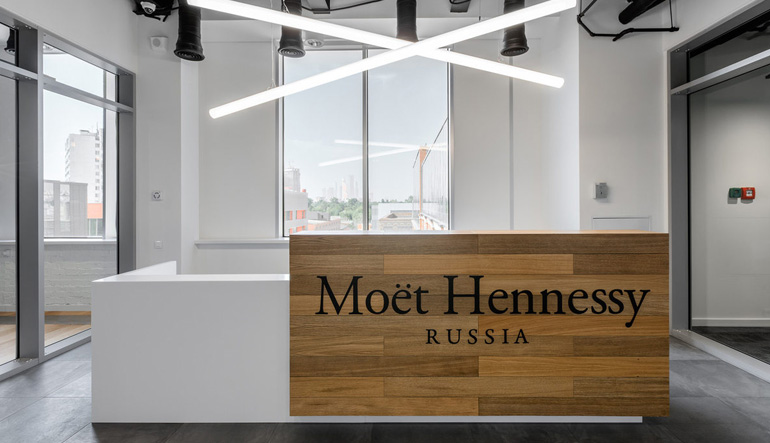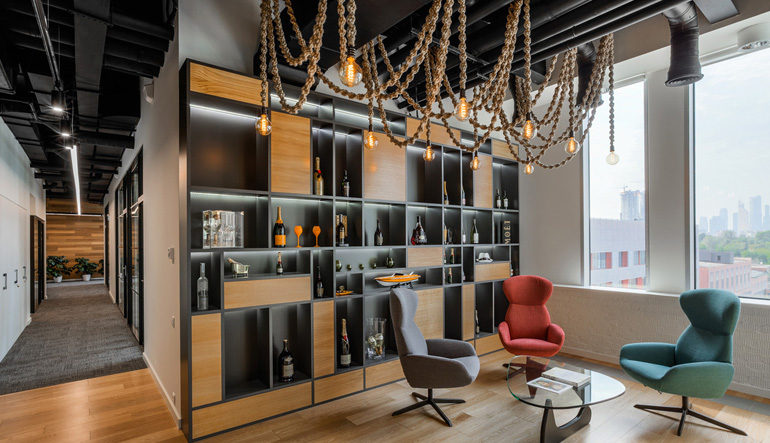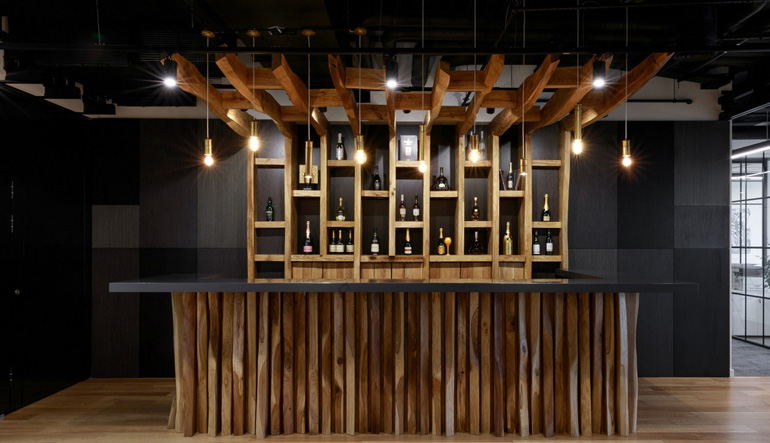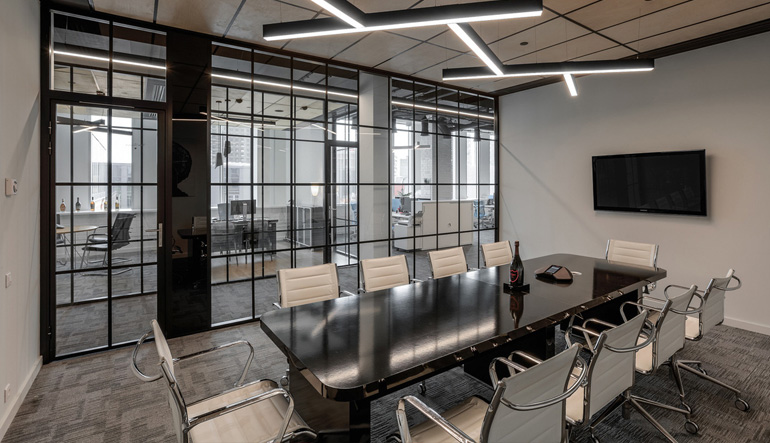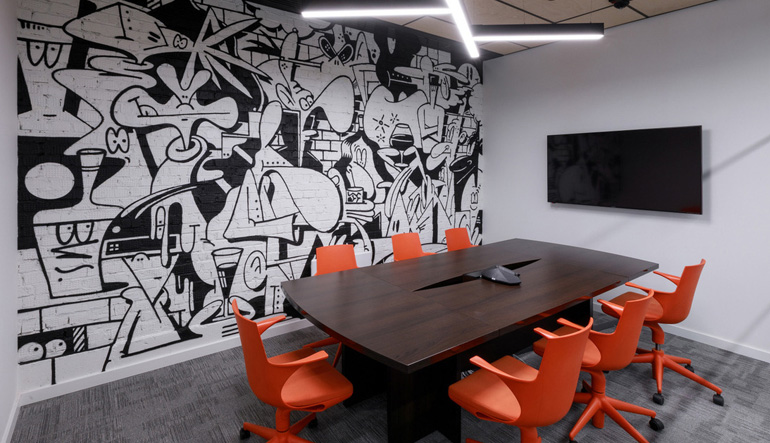 URL:https://officesnapshots.com/2017/10/31/moet-hennessy-offices-moscow/
More Design