THE BODY SHOP HEADQUARTERS
[ クリエイティブオフィス ]
手に取らない日常はないぐらい女性に人気ブランドです。
「グローバルプレゼンス」のデザインコンセプトは、ブランドイメージをより高いレベルに引き上げる技術と並置された天然素材を通じて特徴付けられました。グローバルデザインコンセプトは、異なる大陸を代表する複数の木材単板によって表される天然素材を巧みに使用することによって得られました。
Maris Interiors has designed the new offices of global beauty brand The Body Shop located in Croydon, England.
The design concept of "Global Presence" was featured through natural materials juxtaposed with technology bringing the brand image to a higher level. The global design concept was captured through the clever use of natural materials manifested by multiple wood veneers representing different continents.
The 10th floor which housed the main meet and greet facilities utilised a "concierge" concept where there is no barrier between receptionist and guest. The Body Shop Concierge gives the visitor a whole new experience of the brand. Key design elements that complete the experience is the Living Wall bearing The Body Shop logo under a backdrop of living plants, with origins from five continents, laid out in the silhouette of the world map. On the other wall, is a large video wall which streams brand content, graphics, and other media that give the sense of being in the now.
In the centre of the space is a large crescent sofa which is highlighted by a grand gesture of a ceiling light fixture in wood that comes in the shape of The Body Shop logo. Completing the space is the concierge desk and coffee table all done in strips of five veneers representing five continents.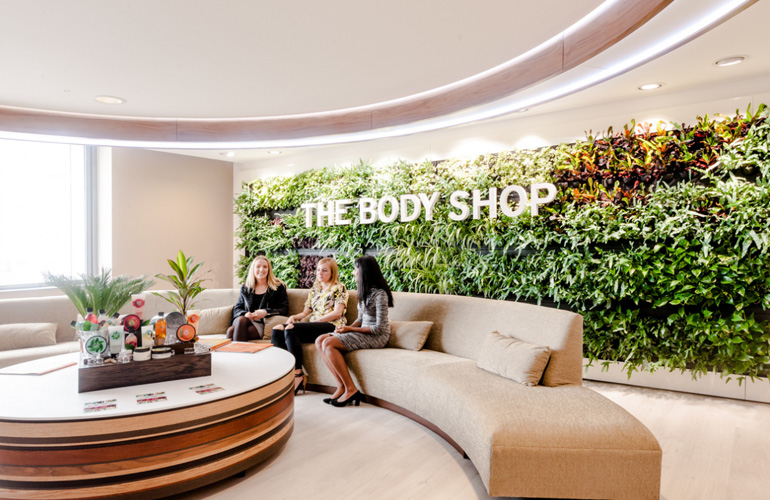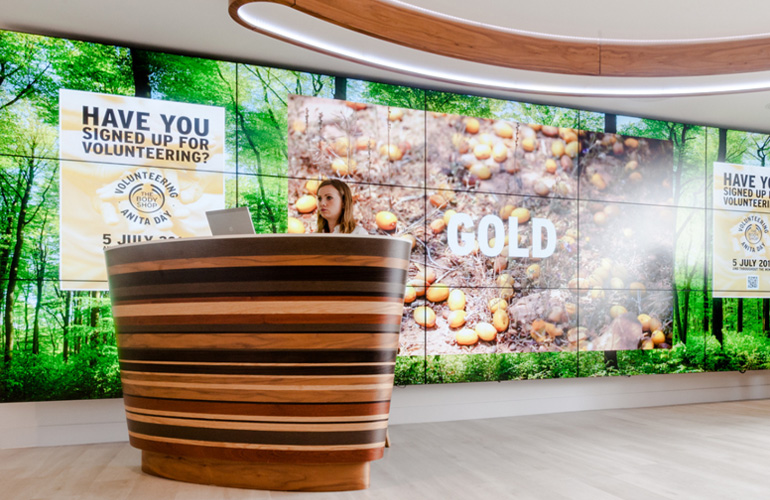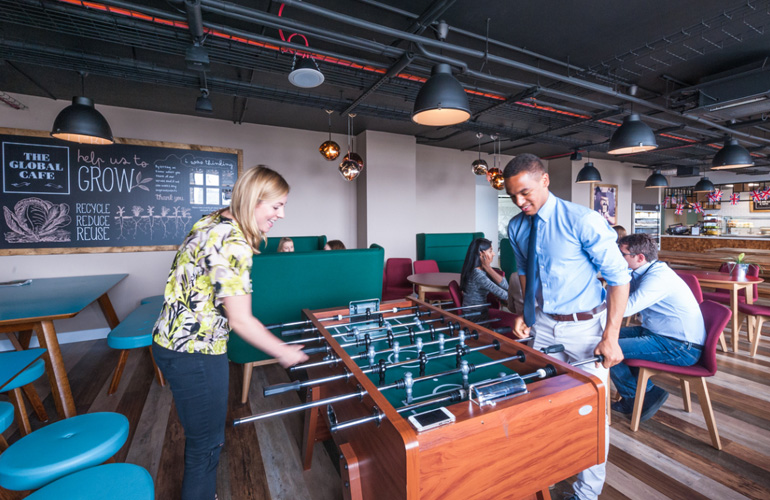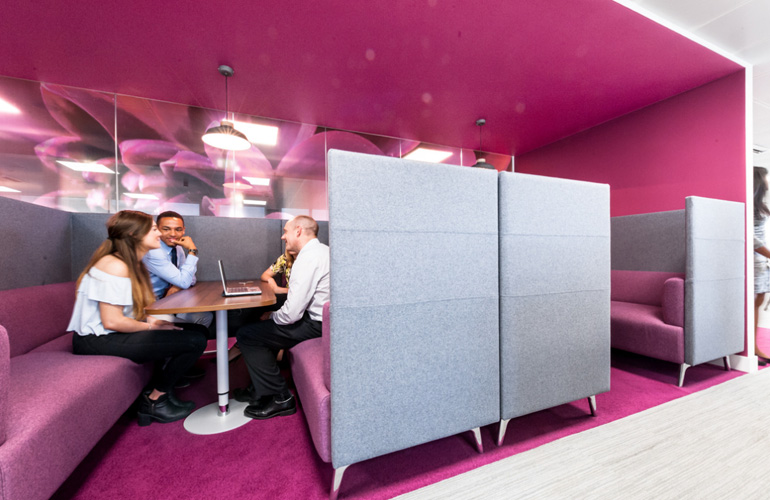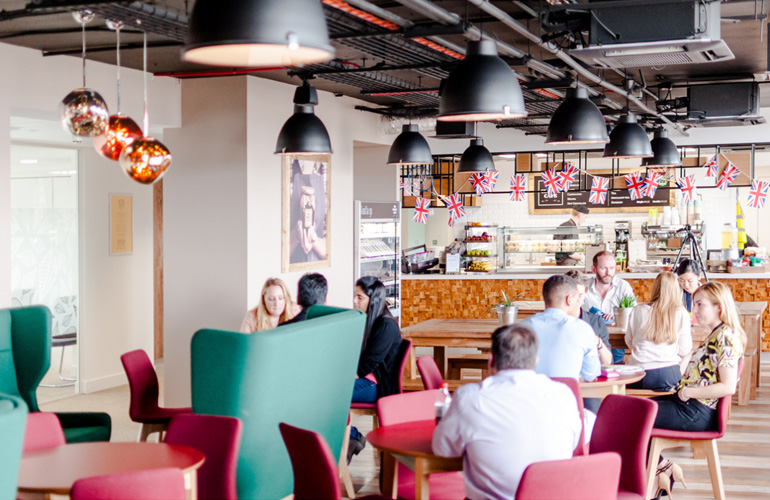 URL:https://officesnapshots.com/2016/09/20/body-shop-headquarters-croydon/
More Design