CCC Shoesa and Bags Offices
[ クリエイティブオフィス ]
靴とバッグのインテリアは、創造的な仕事に刺激を与え、微妙に企業のアイデンティティを強調する時代を超越したデザインと機能性に関するすべてです。ワルシャワにある新社名の本社にあるオフィスは、企業の成長とデザインがそれを反映していることを確認しています。
天井に造作されてある箱の塊りが何といってもインパクトがあります。なかなかシビレル施工ですね!
CCC Shoes and Bags interiors are all about timeless design and functionality that inspire creative work and subtly emphasize the identity of a company. Office located in company's new prestigious headquarters in Warsaw affirms company's growth and design reflects just that.
Natural materials used in the project are complemented by warm, pastel colors of furniture. All those elements put together make a harmonious space that communicates elegance. Coherent and delicate yet distinctive design does not distract employees and addresses their visual well – being. In addition, sophisticated branding is not a mere translation of CCC advertising campaign.
With majority of employees being part of teams distrubuted across Poland it was the main ambition to create a set of comfortable spaces that would accomodate and integrate people having different workstyles. Non – standard office layout where the proportion of individual workstations to mobile and informal work areas is 50 to 50 responds to changing dynamics of everyday work and processes inside the company.
Employees can choose informal work settings such as brainstorming areas and spontaneous meeting areas, perform tasks at a desk or at quiet work areas or have a planned meeting in one of the conference rooms.
The space is integrating and innovative. Two sides of the open space are connected by a great informal area. Have a quick discussion on wooden stairs and proceed to spacious kitchen to relax and regenerate. Then join other colleagues at a projection room to watch new campaign.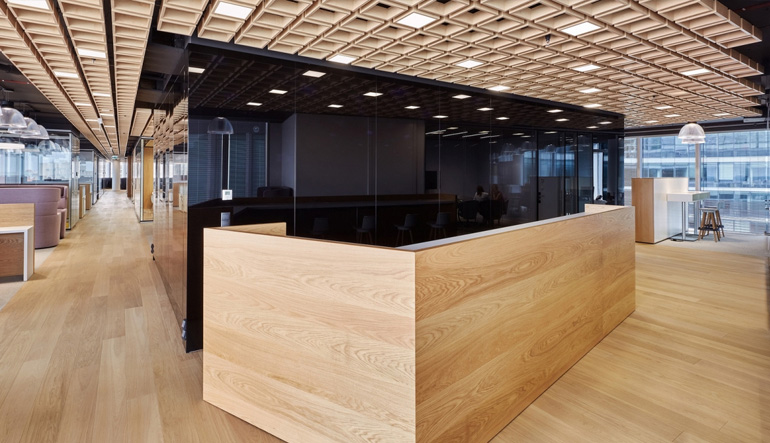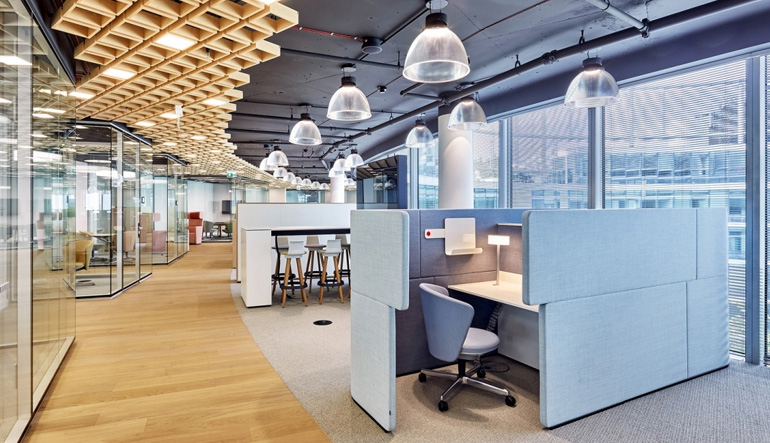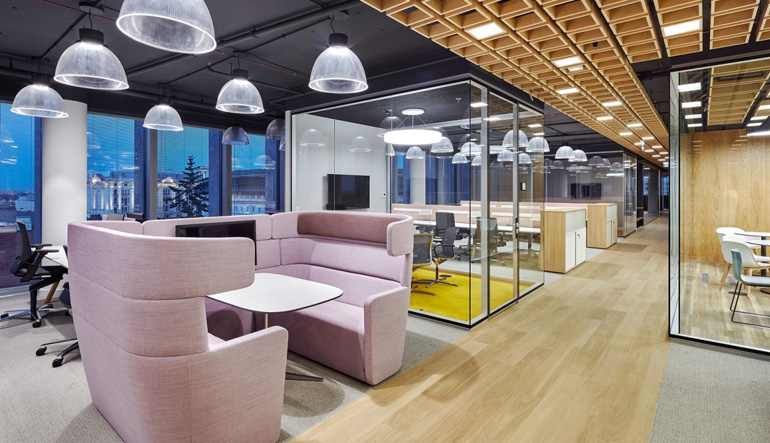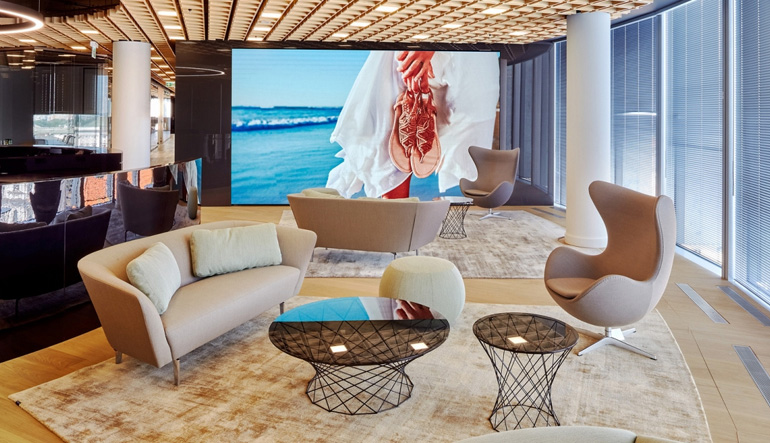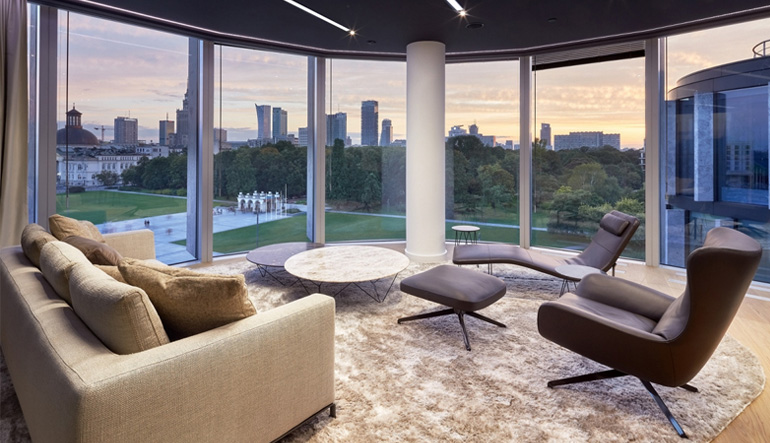 URL:https://officesnapshots.com/2017/11/28/ccc-shoes-bags-offices-warsaw/
More Design