Crawford Hoying Offices
[ クリエイティブオフィス ]
デジタルグラフィックと洗練された黒い木製壁があり、この壁には企業の個性と声を伝えるコラージュがあります。
オフィスはクライアントとの関係をさらに深めるような設計デザインとなっております。
Crawford Hoying, an emerging developer based in Columbus, Ohio sought to create an office reflective of their culture and history in their new urban-suburban mixed-use development, Bridge Park. Connection to nature and the encouragement of wellness is important to Crawford Hoying and can be seen throughout the space through ample access to natural light and the use of natural materials.
In the lobby, digital graphics highlighting Crawford Hoying's portfolio and expertise scroll across a wall of nine monitors. Adjacent to the digital graphics is a sleek black wood plank wall featuring a sophisticated collage of black matte dimensional words that speak to the personality and voice of the company. A meaningful and nostalgic installation of apartment keys is prominently displayed to pay homage to the company's humble beginnings, yet ambitious nature.
The large café promotes company camaraderie and furthers Crawford's dedication to wellness and a connection to nature through a large rooftop terrace. Aligned with the entrance to the café and the main office corridor beyond, this architectural feature is the visual termination point when looking from one end of the open office to the other.
The design helps provide occupants with a measure of comfort and joy, further cultivating relationships both inter-office and with clients. It largely promotes interaction, yet balances this informal, casual style of office design with a more traditional approach. Private offices with glass-fronts face inward toward each other and island meeting spaces that encourage interaction and informal dialogue. Employees also have the option of standing work stations to use when they want. A double-story clerestory tower was optimized as a lounge showcasing the importance of open communication and time spent together with employees, for both work and not-work related events.
With the combination of humble beginnings and a bright future, Crawford Hoying's new office provides occupants with an uplifting environment that creates a lasting, meaningful experience.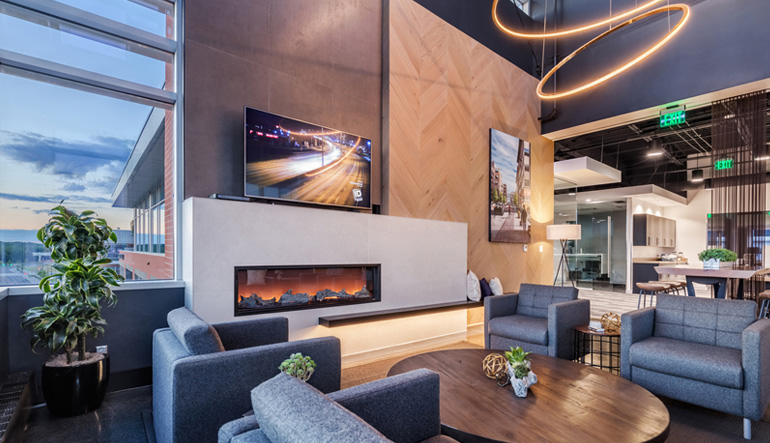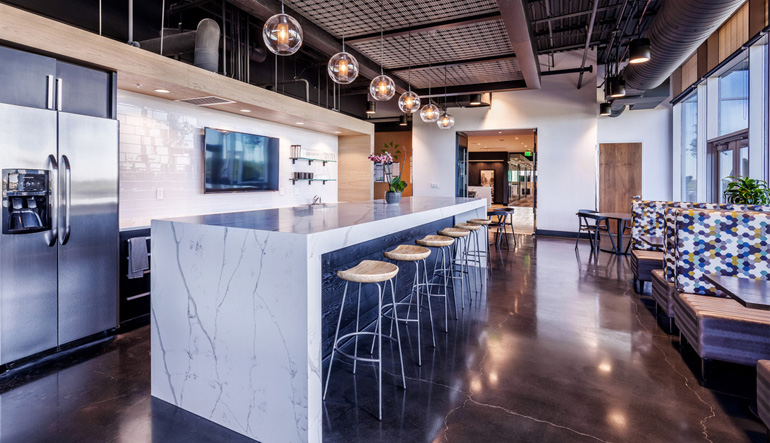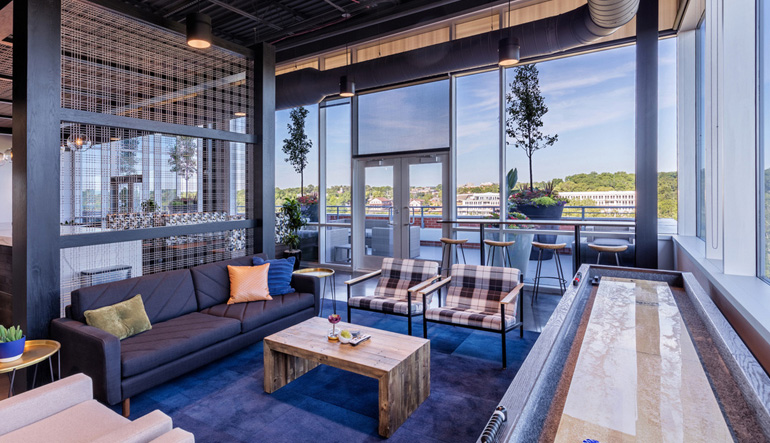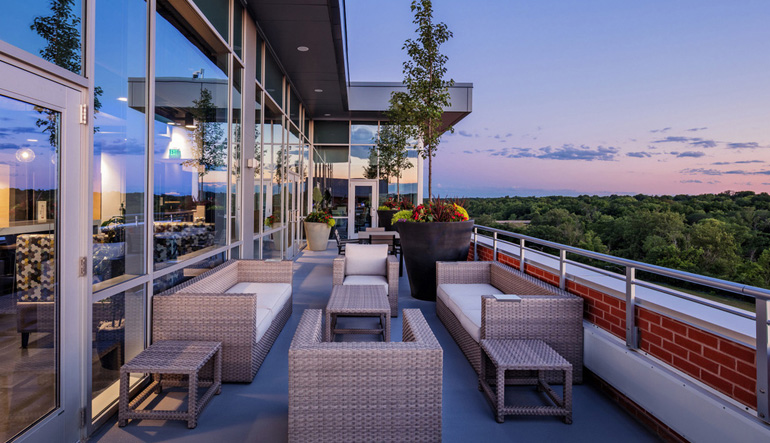 URL:https://officesnapshots.com/2017/10/16/crawford-hoying-offices-dublin/
More Design